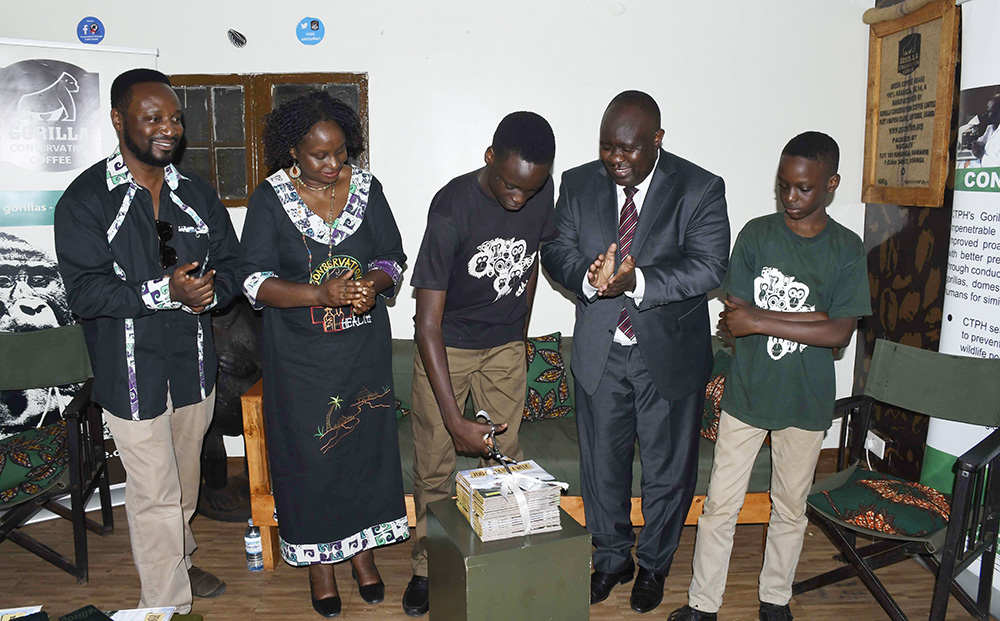 The Uganda Wildlife Conservation Education Centre (UWEC) commonly known as Entebbe zoo has embarked on plans of establishing a children's zoo from where young learners will be able to interact and take care of animals in close proximity.
This was revealed by Dr. James Musinguzi, the UWEC executive director, while launching a book titled 'Zoo Keeper for a Week' written by 16-year old Ndhego J. W Zikusoka, narrating his experience while taking care of wild animals at UWEC.
According to Dr. Musinguzi, the zoo exists to educate the public about the value of conserving biodiversity with special emphasis on the young generation.
He intimated that the animal centre partnered with the United Nations Development Programme (UNDP) to put up a children's conservation education centre which is expected to be complete by February 2022.
'The construction is ongoing, which will see children learn from the known to the unknown. They will be able to take care of the animals like cleaning, milking them among others. So, we want them to come to the zoo and first get introduced to the children's zoo area from where they can pet animals and learn about the adaptation of different animals and later introduce them to the bigger wild animals,' explained Musinguzi.
The UWEC executive director also noted that the programme is going to create a connection between the children and animals so as to get inspired to develop a positive conservation attitude towards the ecosystem.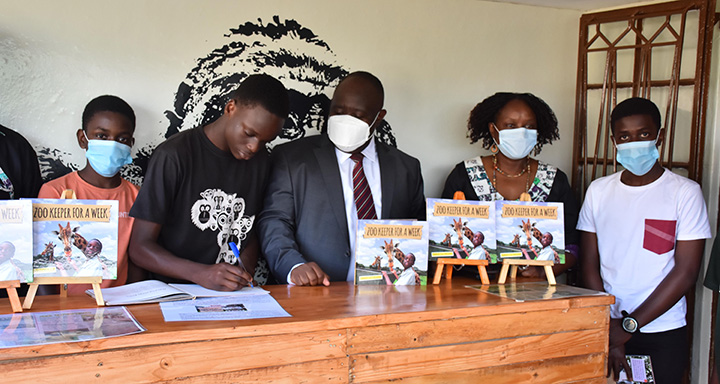 'We shall then have inculcated the spirit of nature conservation among the young ones,' added Dr. Musinguzi.
The project which is expected to cost US$70,000 (over sh240m), will be complete in six months.
Among the domestic animals to be introduced in the children's zoo include goats, cows, chicken,s and some reptiles, among others. 'We want them to learn the inter-connectivity between animals both domestic and wild, plus the plants and the whole ecosystem,' expressed Dr. Musinguzi.
Animal book
Dr. Musinguzi made the remarks while occasioning the launch of the book 'Zoo Keeper for Week' written by 16year-old Ndhego James which details his experience at UWEC while he was taking care of wild animals at the centre in 2018.
Dr. Musinguzi called upon all parents to give their children a sense of direction so that they don't jump on what he termed as whichever bandwagon.
Ndhego, the author of the book said, his experience at the zoo started as a funtime which he later transcribed into a newspaper article in Newvision's Toto magazine, leaving many readers yearning to know more.
'The lockdown which started last year, gave me ample time to pen down a detailed account of my experience while taking care of wild animals at Entebbe zoo,' noted Ndhego. In his book, the 16-year-old boy points out different animals and birds at the zoo and describes their characteristics.
Cathy Kruetter, a library consultant and author of children's books described Ndhego's book as a fact book for young learners, saying it will help them relate to the current curriculum which requires all young learners to visit UWEC for study trips.
Gladys Kalema-Zikusoka, a renowned conservationist and also a mother to Ndhego, could not hide her emotional gratitude towards her son's book.
She lauded UWEC's programmes towards wildlife education for young learners.
According to Kalema, conservation can be upheld when learners form wildlife clubs in respective schools among other ventures.