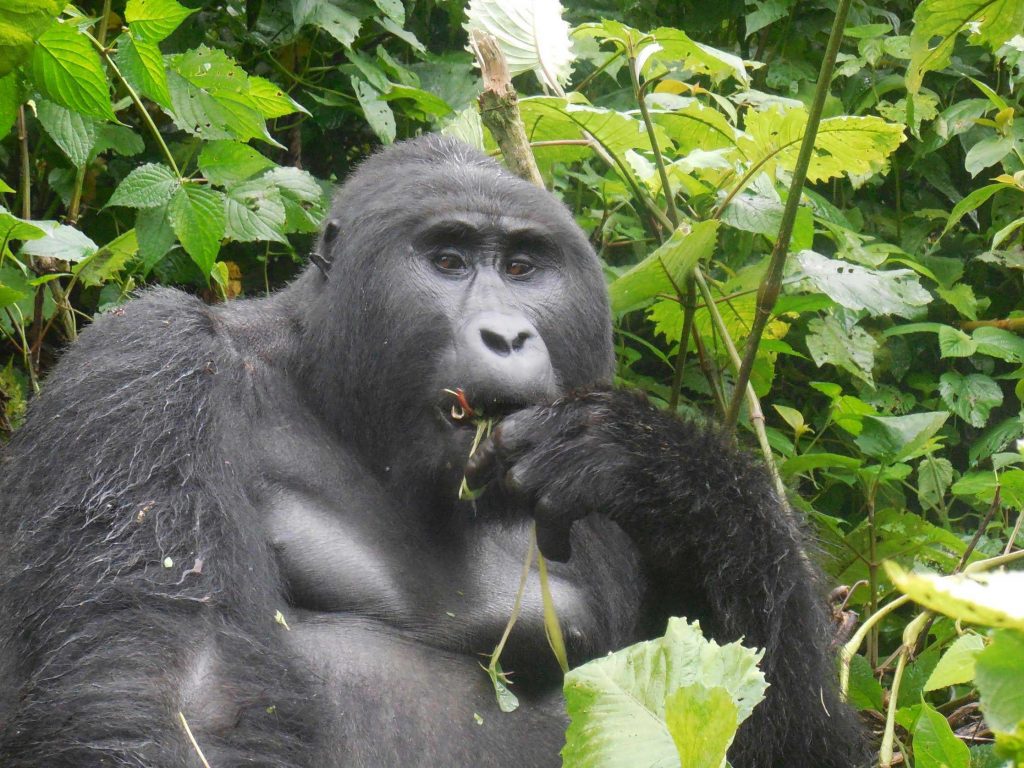 Kanyonyi was named after the little stream where he was born in 1996. This coffee brand is named after the former lead silverback gorilla of Mubare Gorilla Group, the first group habituated for tourism at Bwindi Impenetrable National Park.
Kanyonyi coffee, single origin, medium roasted 100% Arabica signifies what has been achieved in conservation since Bwindi Impenetrable Forest was made a national park in 1992 and tourism began in 1993. Kanyonyi's father – Ruhondeza – was heading Mubare group when tourism began in Bwindi, and his accommodating nature brought significant benefits to the Bwindi local community.
Dr. Gladys Kalema-Zikusoka, as the first Veterinary Officer of the Uganda Wildlife Authority, successfully operated on Kanyonyi's older sister who had a rare condition of a rectal prolapse, and was named Kahara because she liked to baby-sit her younger brother, Kanyonyi. When Ruhondeza died in 2012 the local community came to pay their last respects, showing that their relationship with the park management has greatly improved and that the local community values mountain gorillas. Our hopes are that the Kanyonyi Coffee Blend will continue to build upon these conservation efforts by providing a meaningful livelihood to farmers who live next door to the critically endangered mountain gorillas.
You can read more about Kanyonyi and mountain gorilla conservation on the Conservation Through Public Health web site.
Click here to buy Gorilla Conservation Coffee for yourself, family and friends around the world to support and good cause. Join us in #SavingGorillasOneSipAtATime