Where to buy Gorilla Conservation Coffee
#SavingGorillasOneSipAtATime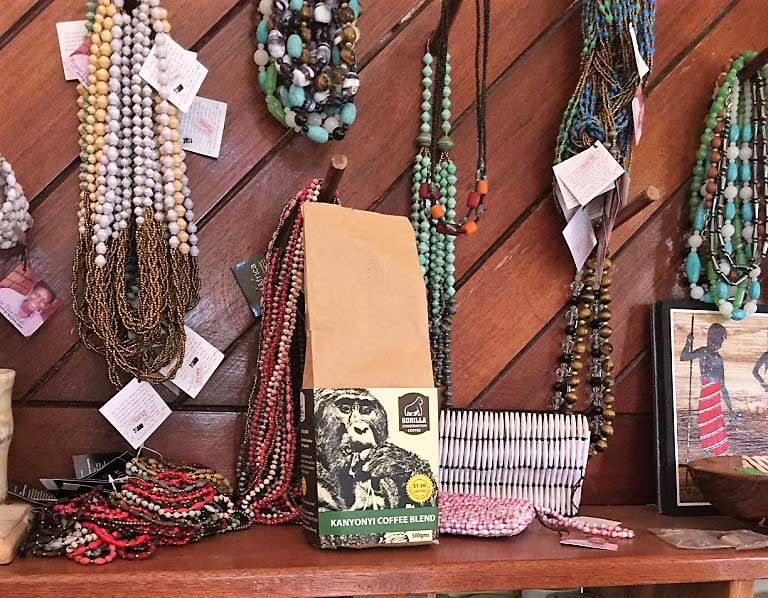 Our single origin 100% Arabica #KanyonyiCoffeeBlend from farmers living around Bwindi Impenetrable Forest, home to the critically endangered mountain gorillas.
– Enjoy by the cup, visit us at Uganda's 1st Gorilla Conservation Café and Conservation Through Public Health field sites around protected areas.
– Buy in bulk for your office, conference, special event, email us: info@gorillaconservationcoffee.org
– Buy online with Jumia.ug, GorillaCoffee.co.nz, Pangols.com for Uganda, New Zealand, USA and Canada delivery.
– Buy at your favorite outlets locally in Uganda.

Jinja
Kibale Forest
Kampala
Entebbe
Bwindi Impenetrable National Park
Queen Elizabeth National Park
Lake Mburo National Park
Murchison Falls National Park
The Equator 
New Zealand
USA and Canada 
Kenya
$1.50 OF EVERY KILOGRAM OF COFFEE THAT YOU PURCHASE WILL BE DONATED TO HELP SAVE MOUNTAIN GORILLAS.
Gorilla Conservation Co­ffee (GCCoffee) is a social enterprise of Conservation Through Public Health. In coordination with Uganda Wildlife Authority, GCCoffee promotes biodiversity conservation by enabling coffee farmers living around protected areas with gorillas to have a viable livelihood through access to markets, which in turn reduces their need to enter the forest for food and firewood, decreasing threats to gorillas and their habitats.