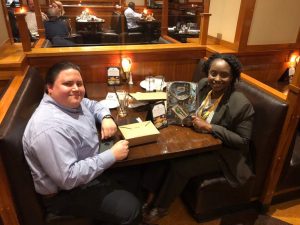 Entebbe and Washington, DC | 29 June 2018. We are proud to announce a new partnership between Pangols and Gorilla Conservation Coffee (GCCoffee), a social enterprise based in Entebbe, Uganda. GCCoffee offers premium prices for good coffee from farmers around Bwindi Impenetrable National Park, home to the critically endangered mountain gorillas. By providing a meaningful alternative livelihood to coffee farmers around Bwindi, the impact enterprise will reduce the farmers' need to enter the gorilla habitat to poach or collect firewood to provide for their families.
20% of the net profits from every coffee bag sold is given to Conservation Through Public Health (CTPH) to sustain gorilla conservation and community health activities in frontline parishes around Bwindi also within the same farming communities. The sales of this coffee will allow for consumers in the US to directly change the lives of smallholder farmers and gorillas in Uganda, and they can know they are getting a great product with a great impact. To purchase Gorilla Conservation Coffee in the United States, please go to pangols.com.
Quote from Pangols, Founder and CEO, John Probert:
"I'm very excited for this partnership. I've read a lot about Gorilla Conservation Coffee, and its impact so far. I am thrilled to be able to help through Pangols to contribute to their mission of uplifting both farmers and gorillas around Bwindi. The mission of CTPH fits perfectly with the goals of Pangols, and with this partnership we can continue to directly impact people and wildlife".
Quote from Gorilla Conservation Coffee, Founder and CEO, Dr. Gladys Kalema-Zikusoka:
"I look forward to working with Pangols, an innovative and impactful enterprise. We share the same values and ultimate goal of sustaining wildlife conservation through supporting meaningful livelihoods for people who share a habitat with mountain gorillas and other endangered and threatened species."