Stream #TeamGorilla Song by Gasuza to help protect the endangered mountain gorillas through the work of Conservation Through Public Health and Gorilla Conservation Coffee.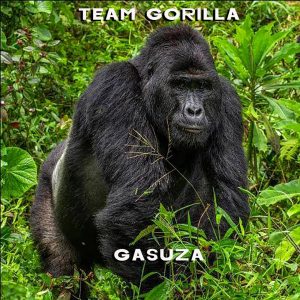 Download the song from Spotify, Apple Music, iTunes, Tidal and Amazon.
Subscribe to Team Gorilla Caller Tune on MTN Uganda, SMS, TUNE 5188852 to 170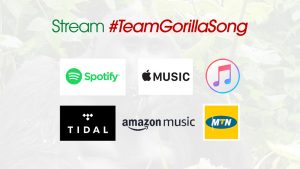 Gasuza has been inspired by the beauty, gentleness and power of the mountain gorillas ever since he first saw them in Bwindi Impenetrable National Park. He is passionate about conserving them and their habitat, and hopes his song shines a spotlight on how valuable they are to the world.
On 24 September 2020, Gasuza launched Team Gorilla song on World Gorilla Day 2020 with CTPH and UWA to appreciate these amazing animals, way beyond the day. You can find all his inspiring music across digital platforms worldwide. Simply type in Gasuza in your search.
Photo courtesy of Uganda Wildlife Authority