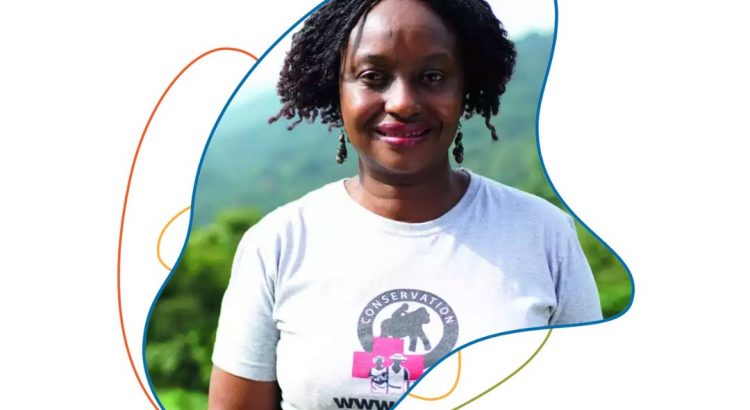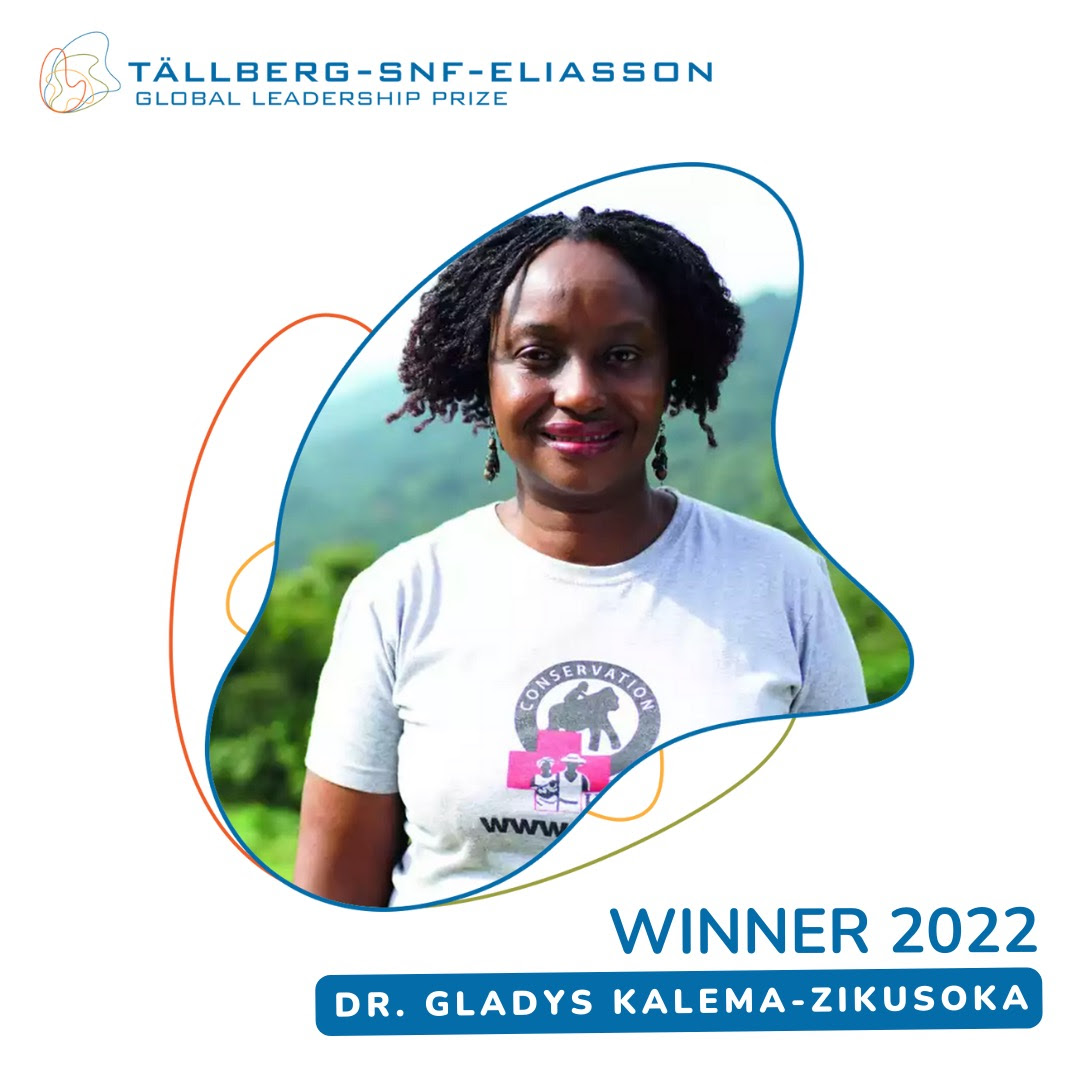 We are so pleased to share the exciting news that our very own Dr. Gladys Kalema-Zikusoka, Founder and CEO of Conservation Through Public Health and Gorilla Conservation Coffee, is one of three winners of the 2022 Tällberg-SNF-Eliasson Global Leadership Prize!
The Prize is awarded annually to outstanding leaders from any country and any discipline; leaders who not only have a substantial track record of accomplishment, but are also likely to continue to make extraordinary contributions to human welfare.
In a press release issued on Wednesday this week, Dr. Gladys was announced among the 3 winners for her persistent, innovative leadership in developing new approaches to human/wildlife interaction at a time when the danger of zoonotic diseases is rising worldwide.
"I am truly honored and humbled to be a recipient of this year's leadership prize."


Dr. Gladys Kalema-Zikusoka
The other winners include Yevgenia Albats, a Russian investigative journalist and Sam Muller, a jurist in Netherlands. Read more about the prize and this year's winners here.
"Converging crises are challenging all our societies.  If we ever needed great leadership, it is now," said Mr. Alan Stoga, the Tällberg Foundation's Chairman.  "What these three extraordinary individuals—working in dramatically different contexts on different kinds of problems—demonstrate is the power of courageous, creative, persistent leadership."
"What do a journalist, a veterinarian and a jurist have in common?  Great leadership skills and the willingness to challenge the status quo with innovation and energy. The world needs as much of that as we can find," concluded Mr. Stoga.
Join the
virtual
celebration of the 2022 
Tällberg-SNF-Eliasson Global Leadership Prize
winners on December 13, 6:00 PM EAT/ 10:00 AM EST. The virtual event will combine interviews with the winners, a roundtable conversation about leadership, and interactions with the audience. Register
here
to join.
Thank you very much for all your great support to our work.