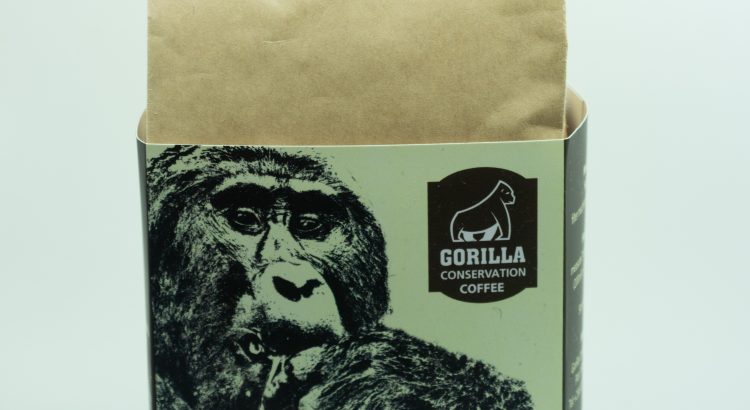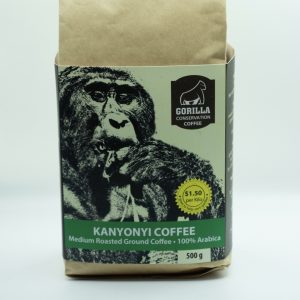 PRESS RELEASE
Entebbe, Uganda
29 October 2020
Gorilla Conservation Coffee has partnered with Simbi Mall, an online eCommerce platform that allows you to buy our single origin, 100% Arabica coffee, that supports smallholder farmers around Uganda's Bwindi Impenetrable National Park and conserves endangered mountain gorillas.
Click here to order 125g, 250g and 500g Kanyonyi coffee medium roasted (ground and beans) for delivery in Kampala and across Uganda on Simbi Mall.
Started in 2015, Gorilla Conservation Coffee is a social enterprise of award-winning Conservation Through Public Health NGO founded by world-renowned wildlife veterinarian and mountain gorilla expert, Dr. Gladys Kalema-Zikusoka.
Dr. Gladys Kalema-Zikusoka has this to say about the collaboration: "We are thrilled to announce this new partnership with Simbi Mall which brings Gorilla Conservation Coffee even closer to our customers in Uganda so that even more people can enjoy our sustainable coffee, while saving gorillas one sip at a time".
Simbi Mall Co-founder and Chief Sustainability Officer, Ms. Christine Ainabyona, echoed her sentiments: "More and more customers want to use their phones to order groceries and use contactless payments, particularly during the COVID-19 pandemic. We set up Simbi Mall to meet this need, and to provide exceptional service while doing so. It is a privilege and honour to get Gorilla Conservation Coffee online with Simbi Mall as it not only bolsters our beverages selection but also ensures that we are supporting the sustainable development of the Bwindi region".
Now you too can do your bit to protect the gorillas and support communities around Bwindi. With Simbi Mall, you can now purchase the award-winning Gorilla Conservation Coffee Kanyonyi brand coffee online – from the comfort of your own home or office – and have it delivered to your doorstep.
For inquiries, please email: info@gorillaconservationcoffee.org or call +256777171421.
For inquiries, please email: simbi@simbimall.com or call +256788650135.
#SavingGorillasOneSipAtATime #SustainCoffee #ConserveGorillas #GorillaConservationCoffeeXSimbiMall